We put baby in the corner!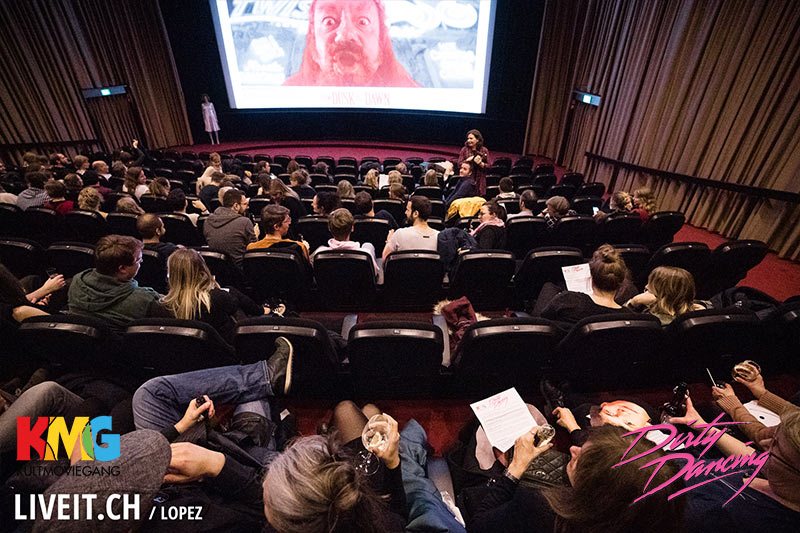 OK, so gemein waren wir dann doch nicht und innert Kürze wurde Baby aus der Ecke befreit. Auch dank dem Veto der 275 anwesenden Dongsi-Dängsi-Fans. Die Stimmung war dermassen ausgelassen, dass sogar bei der Karaoke-Session zu guter Letzt noch kräftig (ultra-schief aber lauthals) mitgesungen wurde.
Kurz: Yes, we went "Crazy for Swayze".
Impressions, impressions!
More impressions!
Ein Bild sagt mehr als tausend Worte. Duh. Doch Bewegtbilder sind richtige Quasselstrippen. Hier ein paar ungefilterte Handyfilmli direkt aus dem und vom Publikum.
The lift
No more words needed.
Introductions, introductions!
Die Dirty-Dancing-zu-ihren-Lieblingsfilmen-zählenden Typen sind rar gesät. Wir haben ein Paar (höhö) gefunden! Die Val Verde Broadcasting Jungs von der Insel haben sich nicht lumpen lassen und die Introduction für ihren vermeintlichen Lieblingsfilm geliefert.
2019
Der Start in die neue Saison ist geglückt. 12 weitere cineastischen Glanztaten warten noch auf euch. Welche? Guckst du hier , hier und hier: